MARTIAL ARTS FOR TEENS
Taekwondo training helps teens learn about discipline, respect, the importance of physical fitness and self-defence. Teens are encouraged to take part in leadership and in helping younger students with their own training.
Teens will be challenged to apply the concepts they learn each week in our classes to their daily lives. Some examples of traits we emphasize are respect, self-control, discipline, courage, and honesty. We also focus on life skills such as good habits, proper attitudes, and good manners.
THIS IS ALSO A CRITICAL AGE TO BUILD SELF-CONFIDENCE and we do this by helping them learn and do skills they did not think they could do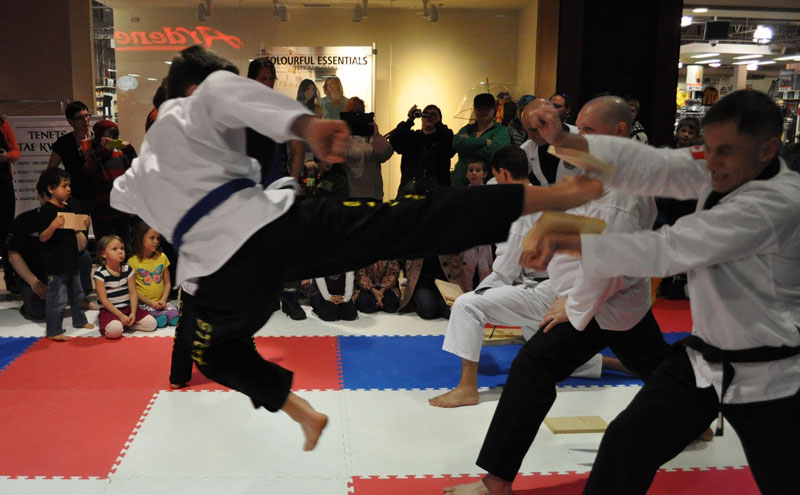 Our Teens Program will
Develop confidence through learning and demonstrating martial arts techniques

Stimulate your teen mentally through challenging drills, techniques, and training scenarios, so your son/daughter feels a sense of growth

Strengthen your teen physically, mentally and emotionally

Learn discipline through a structured environment
Teen Martial Arts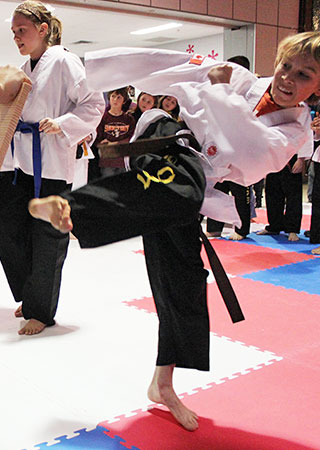 | | |
| --- | --- |
| BLACK BELTS | 17 |
| INSTRUCTORS | 25 |
| LOCATION | 3 |
| YEARS TEACHING | 27 |
| HAPPY STUDENTS | Priceless |
LOCATIONS
MAIN OFFICE – NELSON

Courtesy, Integrity, Perseverance, Self Control and Indomitable Spirit
It is our goal to create a safe and encouraging learning environment, where they can learn self-defense, discipline and confidence without being ridiculed for their mistakes. Our frequently hosted activities are an excellent way for teens to get involved with peers who share similar goals and standards. By expanding their network with positive influences, they'll be able to maintain accountability and increase their social-skills.

Testimonials
"TKD has always been a great help to me in school, in both academic and non-academic areas. It has taught me how to achieve my goals and how to treat others, and is important cornerstone of my life. The confidence it's given me are going to be a big help as I move forward in life and tackle the challenges of university.

In addition to the martial arts aspect TKD has really changed me with it's message of tenants and ethics. Integrity has taught me to always do my own work and to never cheat or take shortcuts. At school I've always learned more because I always did all the work (or more) and tried to really understand the subject matter, not just learn it. Perseverance on the other hand is what allowed me to try that hard. In studies, and in everything else, I've learned to give it my all and never give up or decide that I've done enough work for today"