ADULT MARTIAL ARTS
Martial Arts For Adults
Tae Kwon Do training can help an adult student remain (or become) fit. Students will find that the variety of our evening class schedules can work with their daily work schedules quite successfully. Most of the time we see our adult students inviting their family members to join in classes, thus making it a true family experience. As students join in, they can experience friendships forming which enhance their training experience and encourage and motivate them to become their personal best.
As many adults have seen the benefits of kids training in martial arts, they will wonder if it's something they can do as well! Martial arts are for everyone, and as an adult there are so many benefits gained from training in martial arts.
No one is too old to begin martial arts. Our adult students range from 19 years old to 84 years old!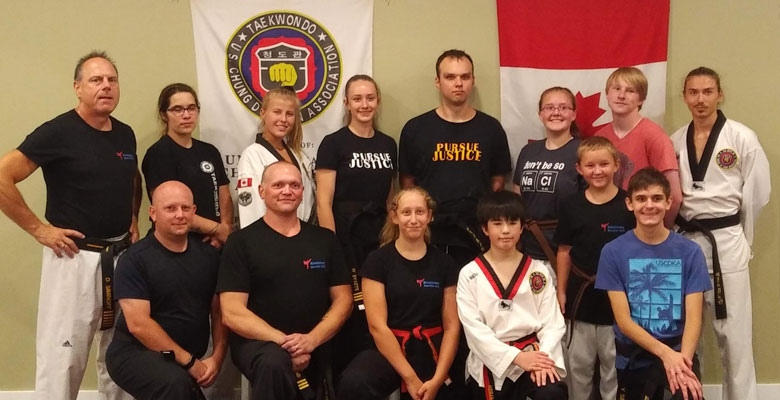 REDUCED STRESS

FLEXIBILITY

STRENGTH

DISCIPLINE

PEACE OF MIND

IMPROVED COORDINATION, ENDURANCE, AND AGILITY

EQUIPPED AND CONFIDENT FOR SELF DEFENSE

WEIGHTLOSS AND FITNESS TONING AND STAMINA

CONFIDENCE FOR ALL ASPECTS OF YOUR LIFE

STRENGTH IN MIND, BODY, AND SPIRIT
Kids Martial Arts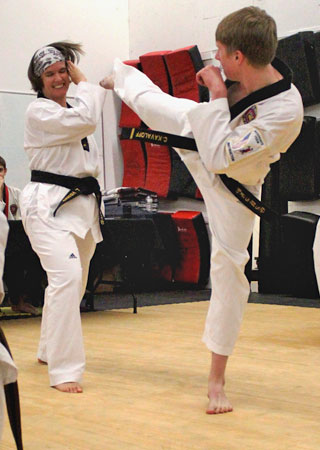 | | |
| --- | --- |
| BLACK BELTS | 17 |
| INSTRUCTORS | 25 |
| LOCATION | 3 |
| YEARS TEACHING | 27 |
| HAPPY STUDENTS | Priceless |
LOCATIONS
MAIN OFFICE – NELSON

If you need a few more reasons to sign up
Develop Rock-Hard Muscle Tone

From Our Student Parents
"Our son has been in Taekwondo for nearly two years now, and its been the best thing for him! He feels a sense of belonging and has gained confidence and body awareness. Taekwondo has taught him how to move his body in ways that even he is amazed by how much power and control he has within him. The discipline aspect of this sport is very important and from that our son has improved upon his self control and self regulating skills.The learning environment is very positive and the instructors are kind and encouraging. We are so proud of our son and how he is developing into a strong, confident and well-rounded boy."