Kids Martial Arts
Our kids program is called Chungdo Kids
Chungdo kids is a unique martial arts program introducing all the benefits of martial arts to children as young as 4yrs old. Kootenay Christian Martial Arts offers this program as part of their family oriented martial arts classes. They also offer specialty classes for kids up to 11 years of age, teenagers, adults and seniors as well as Black Belts.
Our programs for children help them achieve
Courtesy, Integrity, Perseverance, Self-control and Indomitable Spirit
KCMA curriculum instills the tenets of courtesy, integrity, perseverance, self-control and indomitable spirit as part of their core teaching. These tenets become second nature to your everyday life. Besides character training, some of the benefits of tae kwon do include fitness, flexibility, mental training, focus, and social skills. With 40 yrs of martial arts experience, the highest ranked woman in Tae Kwon Do in the world, Grandmaster Brenda J. Sell designed the chungdo kids program to fit with this special age group of 4-6 yr olds.
Locally the Kootenay Christian Martial Arts children's program is headed up by Master Siminoff and his staff of Black Belts who are certified instructors. Children start out as white belts and progress with exams to different colour belt levels, building their confidence and knowledge with each step. With perseverance and good parental support these kids will become Tae Kwon Do Black Belts.
Kids Martial Arts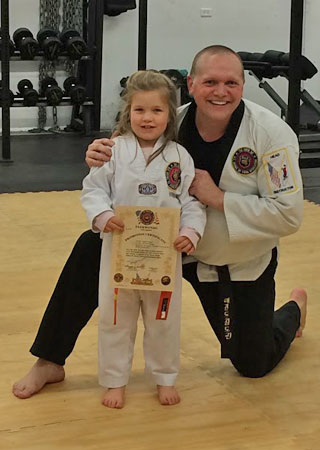 | | |
| --- | --- |
| BLACK BELTS | 17 |
| INSTRUCTORS | 25 |
| LOCATION | 3 |
| YEARS TEACHING | 27 |
| HAPPY STUDENTS | Priceless |
LOCATIONS
MAIN OFFICE – NELSON

Children are never too young to benefit from training in Tae Kwon Do.
Classes are offered in Nelson on Mondays and Thursdays at 5:00pm and 5:30pm and at the Playmor Junction Mondays and Fridays at 530pm and are open to ALL ability levels.
Our programs for children help them achieve self-confidence, balance and a sense of accomplishment in a safe environment.
Our goal is for all students to feel safe and supported by their instructors and classmates. We encourage a non-competitive, constructive, and cooperative attitude within our classes.

From Our Student Parents
Hi Dean, Thank you for taking the time to talk with Ben last night after class. It has already made an impact on him and us. We will be sure to pass this story on as it is a great example of how to use self control when someone has a temper.
We wanted to share with you how much fun Teo had at the seminars! What an amazing opportunity for him..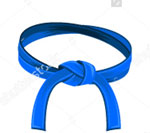 Both of my children are happier, with more self-confidence and self-esteem. They take pride in the things they accomplish at TKD. Her patience is incredible. I have never been more pleased with a decision we have made for our children than when we decided to enroll them in the Kootenay Christian Tae Kwon Do."
Confidence, after breaking that board she felt very good about herself because she really didn't know whether or not she could do it, let alone on the first try.